Verizon + iPhone: Good News for Apple
0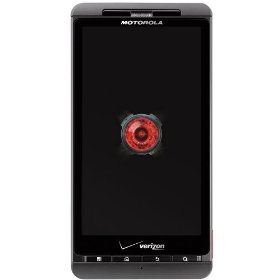 We have been talking about Verizon iPhone for a couple of years now. It is not as if iPhone will have less issues on Verizon network. Nevertheless, consumers want to have carrier options when it comes to picking up a smart-phone that locks them in a 2 year contract. For Apple, a Verizon iPhone is a huge opportunity. It's going to open a lot of new doors for the company and let it stay competitive against the Android army. Apparently, consumers can't wait to get their hands on CDMA iPhone either.
According to a survey, conducted by Morpace, reported by PC Magazine, 29% of phone owners would switch to Verizon to get their hands on CDMA iPhone. About 20 percent of T-Mobile customers, 22 percent of Sprint customers, and 23 percent of AT&T customers are willing to switch to Verizon to get their hands on iPhone. That is great news for Apple and should give the company the boost it needs to take its plan a step further and take iPhone to T-Mobile and other carriers too.
The more interesting piece of statistics involves current Verizon customers. Would 51% of them be ready to pick up a Verizon iPhone if it is made available in the Spring of 2011? That is a very impressive number (even though we are talking about just a survey).
As successful as the Apple iPhone has been, many mobile consumers who have been attracted to an iPhone have not switched to the AT&T network simply based on the popularity of Apple's smart phone… In addition, a size-able percentage of AT&T's iPhone customers are known to have become dissatisfied with its carrier's service and/or data plans, including network coverage, dropped calls and other issues,
reads Morpace's Omnibus Report. It is now more likely than ever that we will see a Verizon iPhone in the near future. Unfortunately, those who have been dissatisfied with AT&T are going to be unpleasantly surprised by Verizon's service. Make no mistake about it. Verizon does offer a decent quality of service. But it does have its issues too.
Trending iPhone, iPad apps:
**Disclaimer: Our articles may contain aff links. As an Amazon Associate we earn from qualifying purchases. Please read our disclaimer on how we fund this site.
You may want to see: