Mac Pro Slowing Down, 15 Inch MacBook Air Coming?
1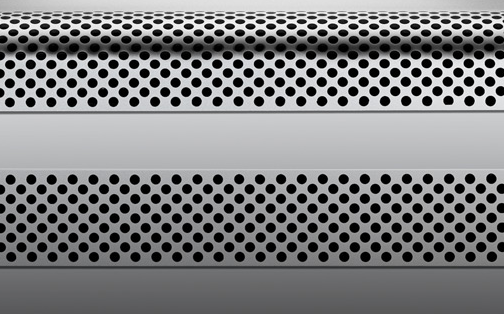 Those who have had a chance to play with Mac Pro machines know how sweet and well-designed these are. It is true that they cost a fortune. But Mac Pros offer a lot of power as well. Apple is planning to bring new Sandy Bridge processors to future Mac machines. At the same time, it may be questioning the future of Mac Pro. While Apple makes a decent amount of profit for each Mac Pro sold, the company has not sold too many of them. At this point, Apple's management seems unsure about the future of this product.
Apple has every right to question the future of Mac Pros. No matter how great these machines are, there is no question the days of these types of workstations are numbered. With notebooks responsible for 74% of computer sales at Apple, the Mac Pro operations may not stay profitable for much longer. The company already has iMac and Mac Mini to count on should it decide to be done with Mac Pros.
Not surprisingly, Apple will continue to turn most of its focus on developing tablets and laptops. It already has a very strong presence in the thin laptop market. Multiple sources are now suggesting that Apple may start offering 15 inch MacBook Air units. It seems to have already tested 15 inch LCD displays for these laptops. This device is not expected to have an optical drive, which is in general the direction Apple is heading to.
The MacBook Air is currently available with screen sizes of 11.6 inches and 13.3 inches. Considering that the thin laptop business is heating up, bringing a 15 inch MacBook Air to the market is a good idea. Apple will most likely offer major redesign for the MacBook family in 2012 though.
**Disclaimer: Our articles may contain aff links. As an Amazon Associate we earn from qualifying purchases. Please read our disclaimer on how we fund this site.
You may want to see: