iPad vs. iPhone: Will there be a competition?
0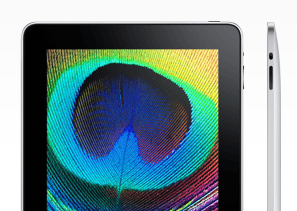 We are perhaps weeks away till Apple starts shipping those shiny iPads to its customers. The device has generated a lot of buzz over the Web, and while there are many so-called "geeks" that are not quite happy with what Apple has missed with the device, there are plenty of people who can't wait to get their hands on the device. There is no question that Apple has played its hand brilliantly once again by marketing the way it has marketed iPad so far. But is the company risking losing iPhone sales by introducing the iPad?
While it's true that the mobile web as we knew it a few years ago is no longer the hit it once was. But we are gradually moving towards mobile web 2.0 which is much more dynamic and is supported by much more sophisticated platforms. The iPad is not an iPhone, but it can do a lot of things you can do with an iPhone. Considering that it will run most of what you can find in iTunes, it is possible that iPad could take sales away from iPhone (even though it's not a phone).
You can always count on Apple to differentiate between its product and make consumers want to own all of them. The iPhone is going to get its own improvements in the next few months, and you can be sure that there will be more features offered with that device that you won't find on the iPad. Not for now anyway. Of course, the future of the mobile web is more dependent on platforms and not on the devices themselves.
The success of iPad can determine where the mobile industry is headed in the next few years. You can expect other companies to come up with their own tablets, and we may even see some that can be used as a smart-phone as well. I still can't imagine the iPad killing the iPhone, not anytime soon anyway. But in the end, it might not even matter as it's all about the apps.
**Disclaimer: Our articles may contain aff links. As an Amazon Associate we earn from qualifying purchases. Please read our disclaimer on how we fund this site.
You may want to see: